The Registrar General's Department (RGD) is responsible for the registration and storage of all asset related documents in Mauritius. This includes documents related to movable and immovable property transactions.
Until recently, RGD operated a paper based registry which contained over 13 million pages of deeds dating as far back as 1804. This system made it difficult for RGD to process the large volume of documents.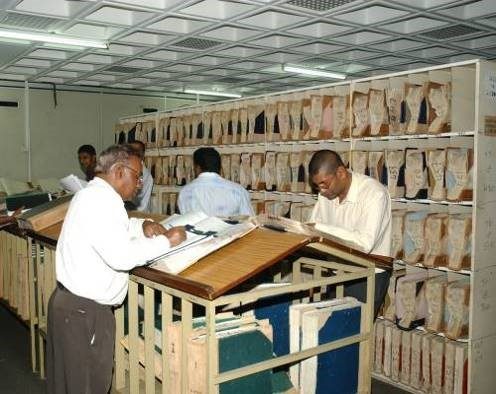 In addition, individuals and company representatives had to go to RGD offices to register documents, like transfer of property ownership, transfer of shares, motor vehicle registration, erasure of mortgages and so on. To search for documents, stakeholders had to look through physical paper files.
In an effort to improve the business environment, the Government of Mauritius partnered with ICF to transform RGD from a traditional paper based service organization to an e-Service organization. And indeed it has.
The e-Registry system, introduced under the project allows members of the public and businesses to upload documents, submit registrations, make payments and receive documents concerning their asset registrations online. It also allows them to monitor the status of their registration. All 13 million pages of deeds have been digitized and stakeholders can search for them electronically at RGD.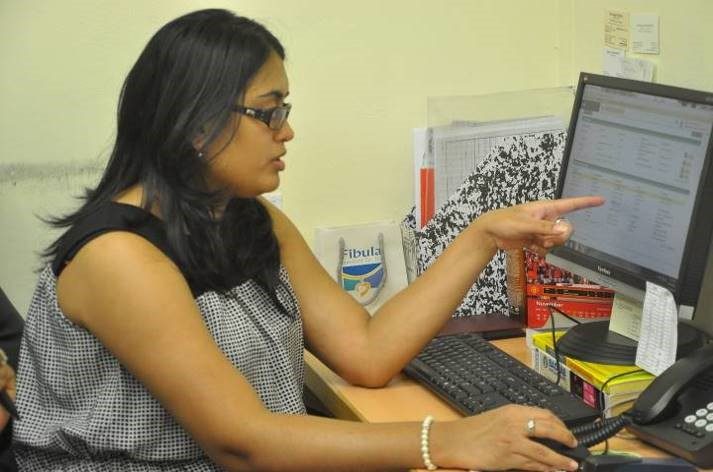 The private sector could not be any more relieved by this news. From notaries, to financial institutions to car dealers, all are reaping benefits from the system which went live in June 2015.
Veruna Punchoo is a notary at the notarial offices of Maitre Patrice Avrillon in Port Louis, Mauritius. Commenting on her relief after the introduction of the system, Veruna Punchoo said, "It is quite remarkable that the system has eliminated the need for our clerks to submit the original deed at RGD. The introduction of the eRegistry system has made transacting with RGD a smooth experience. I can process and monitor multiple transactions by simply logging on to the RGD website. The system also allows me to access electronic copies of all the transactions that I have processed. This to me feels more secure as there is a much lower risk of losing an e-copy."
The MeRP project has contributed towards the amendment and adoption of eight laws including the Electronic Transaction Act, thus permitting the usage of electronic documents and signatures by businesses in Mauritius. "RGD has contributed in building the reputation of Mauritius as an eService provider," said Sadmadevi Gukhool, RGD's Principal Registration Officer. "Now the environment is completely paperless."
One of the processes involved in notarizing deeds includes searching and verification of information on assets. For example, when registering property, one needs to search whether there is a mortgage associated with that property, past owners, value of property, size of property and so on. In the previous manual system searches involved going through piles of RGD's handwritten archived records. This was not only a time consuming process, but it also made it quite easy for one to tamper with the handwritten records.
Vanessa Ramdee, an intern at the notarial offices of Maitre Patrice Avrillon, faced a challenge searching through RGD's records. "My first assignment required me to do detailed searches on assets that we were preparing deeds for. At that time, the only way of conducting a search was by flipping through the pages of RGD's handwritten and archived paper files," Vanessa said.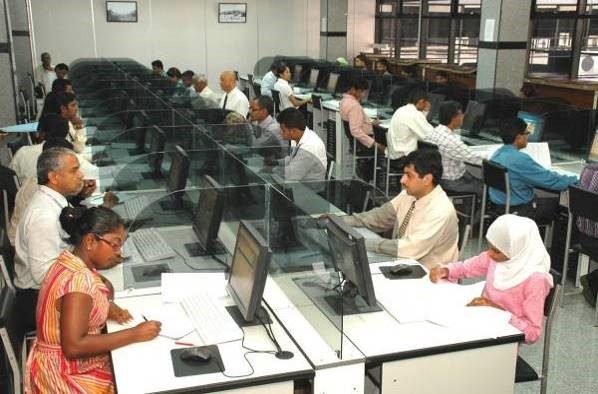 "The archived files were not stored in any particular order and this made the searching process more challenging. The files were quite chunky, and if you were not well built you would have problems pulling files from the top shelves," Vanessa added.
This is no longer the case. RGD's new electronic search room allows stakeholders like Vanessa to retrieve information within a matter of minutes by a simple click of the mouse.
Notarial offices aren't the only ones that have been able to reap the benefits of a good information management system. Other businesses have also benefited. Lida Allaghen is a Sales Executive at Bronze Peacock, a car dealership company in Port Louis, and was among the first users of the system.
At Bronze Peacock, Lida is able to process registrations of motor vehicles much quicker. The system has enabled her to work more efficiently as she can scan and upload documents for registration from the convenience of her office. Through the system, she is also able to track the progress of the documents.
"The good thing with the e-Registry system is that everything can be done from our office. It used to take us up to one day to register a vehicle at RGD. Now, it is a different ball game altogether because at most I would finish the process of registering documents within two hours. This is good for us as a business because our customers demand quick services," said Lida.
Today, Lida is able to use the time saved from registrations on marketing activities for Bronze Peacock.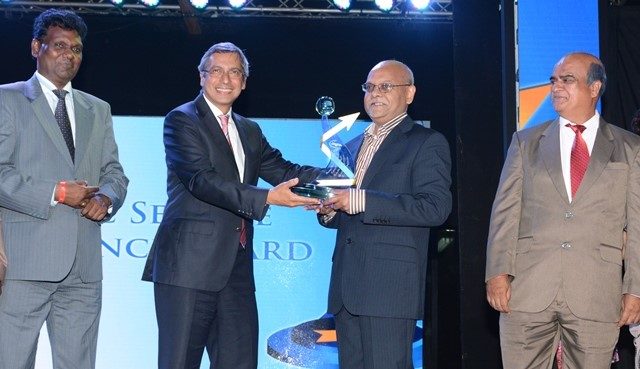 As a result of this project, RGD has received recognition for being the most outstanding government department in Mauritius. In November 2015, the Mauritius Ministry of Civil Service and Administrative Reforms awarded RGD the 2014 Grand Prize of the Public Service Excellence Award (PSEA), together with the award for Innovation and Improvement. The awards recognized RGD for its efficiency, customer centred delivery and innovation and improvement.
Speaking about the award, Mrs. Deviantee Sobarun, RGD Registrar General, said, "I dedicate this Award to all the staff of the RGD as well as stakeholders who have been working heart and soul for the smooth implementation of projects at the RGD, including the present one, the MeRP. They have understood our message that change is necessary to move ahead and make progress."
Source: http://www.icfafrica.org/news/mauritius-modernizes-asset-registration
Save
Save