About the client
Department of IT & Telecom under the Ministry of Information & Communications
Challenge
Bringing maturity and stability to Bhutan's digital economy via enhanced cyber security and the national BtCIRT establishment.
The establishment of BtCIRT was needed to help ensure the protection of the nation's Critical Information Infrastructures, assist in drafting the overall plan on the country's approach to cyber security related issues, and thus was served as a focal point for further building and implementing the National Culture of Cyber security.
Solution
Setting up a fully operational BtCIRT within the Department of IT & Telecom in the Ministry of Information and Communications in order to coordinate information flow, respond to and manage cyber threats, and enhance cyber security in the country. The BtCIRT serving as a trusted and central coordination point of contact for cyber security; aimed at identifying, defending, responding to and managing cyber threats.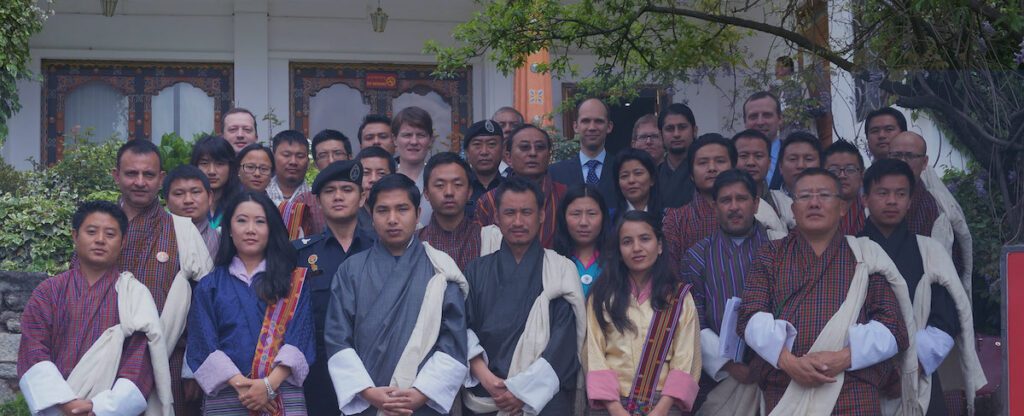 Services provided
Analysis of country's laws, politics, cultural, existing critical resources and infrastructure, current incidents and trends;
Outlining the requirements and activities of the national CIRT- detailed operations approach;
Design and installation of Network for including Network and systems for BtCIRT;
Preparation and implementation of capacity building activities, training the CIRT country team on providing awareness of their existence and role as CIRT;
Preparation of CIRT incident handling manual, CIRT operational manual, Application Installation Guides and Report on Cyber Security Regulations Action Plan for future reference of the BtCIRT;
Facilitation of a study visit to Europe.