NRD Companies is thrilled to announce its participation as a proud sponsor of the upcoming 46th International Association of Commercial Administrators (IACA) Conference in Indianapolis, Indiana, May 21 – 25, 2023.
This year's theme, the 'Greatest Spectacle in Registries' will attract delegations from around the world and as a global leader in our industry, NRD Companies recognizes the importance of collaborating with visionary minds and fostering technological advancements.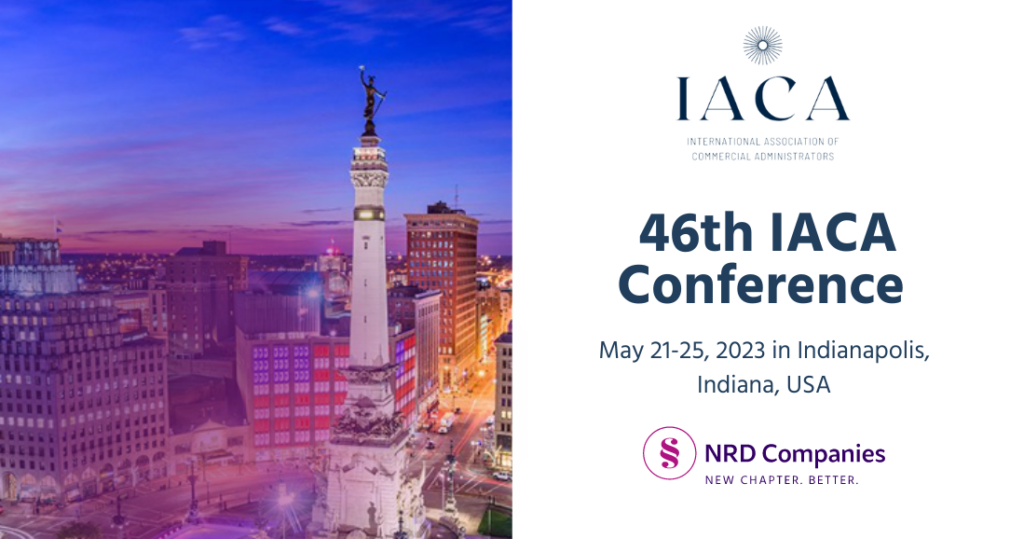 This prestigious event provides an exceptional platform for sharing knowledge, and ideas, and forging valuable partnerships. We look forward to discussing industry trends such as Digital Transformation, Interoperability and Data Exchange, Automation and Artificial Intelligence, Blockchain Technology, Regulatory Compliance and Anti-Money Laundering, and many others.
These trends reflect the ongoing efforts of corporate registry authorities to modernize their operations, enhance transparency, and adapt to the evolving needs of the business environment while safeguarding the integrity of their respective jurisdictions.
As a global IT and consulting group of companies specializing in governance and digital infrastructure development, we thank IACA for the opportunity to participate in this year's event and we eagerly anticipate engaging with fellow industry experts, thought leaders, and innovators.
Join us at the conference to discuss our cutting-edge solutions E-Registers solutions and explore how we can revolutionize the registries industry together.