Belize's recently launched Online Business Registry System (OBRS) allows for the digital registration and maintenance of all companies (both foreign and domestic) via a single unified platform.
On November 28, 2022, Belize's Financial Services Commission (FSC) announced that the Online Business Registry System (OBRS) has gone live. The solution, based on NRD Companies' Unified Registry Platform, URP©, is the first digital registry service of its kind in Belize, transforming the way businesses are registered in the country, improving transparency, and promoting accessibility. Overall, OBRS will improve the ease of doing business in Belize, highlighting the country as an attractive jurisdiction for doing business.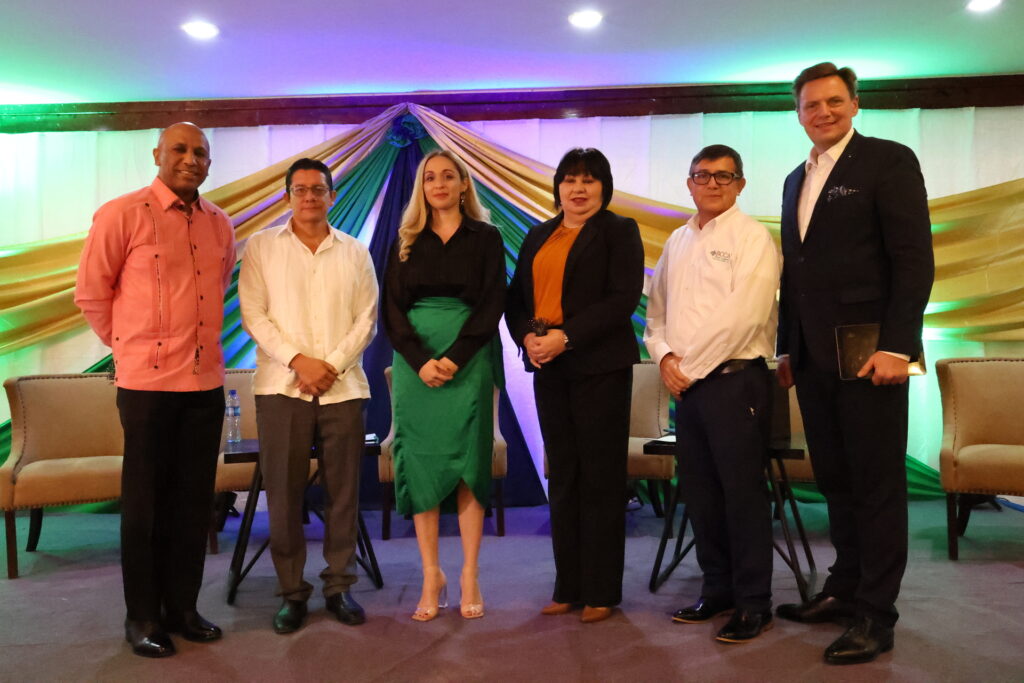 The Success of the Digital Registry
The success of the new digital solution is underpinned by a comprehensive transformation process involving the updating of legislation, reorganizing institutional structures, and implementing new technology. OBRS enables the online registration of business entities, online access to the business entity's profile and history, annual filing E-reminders to ensure the business status remains active and in good standing, verifiable E-certificates of registration or incorporation, name reservation, and E-filing.

Belize's Challanges
Prior to the launch of the new system, Belize faced significant challenges in the business registration process. It operated two Business Company Registries, one responsible for the registration and oversight of domestic-owned companies, and a second, responsible for the registration of International Business Companies (IBC's). Both registries were government-owned and were managed separately. As a result, registering a business was a long and cumbersome process, taking weeks to complete and involved traveling to the registry offices. The process, which was not only entirely manual and required completion of multiple paper documents, was also impractical and cost prohibitive.
Digitization of Business Registry
The Government of Belize, through the Financial Services Commission, embarked on a mission to modernize, transform, and speed up the business registration process in the country. The introduction of this new digital solution, as part of an exhaustive legal and institutional reform in Belize, is no small feat and now allows for the completion of a business registration within 24 hours as opposed to the 10-15 days previously required.

Research conducted by the World Bank indicates that the digitization of business registries tends to be associated with the level of economic development in the country. Being an Upper-Middle-Income country, Belize is actually a relative anomaly in the Latin American and Caribbean region where the gaps in digitization of business registration are more apparent. The research also found that an electronic system covering the entire company registration process was available in only 31% of Latin America & Caribbean economies and 29% of Sub-Saharan African economies.
Mr. Glodas concludes that "NRD Companies has been involved in numerous successful digital government transformation projects in the region, including in Guyana, Granada, St. Lucia, Sint Maarten, and Saint Vincent and the Grenadines. Our global experience, and specifically in the Caribbean region, demonstrates that the implementation of digital innovations such as the one implemented in Belize, has brought major improvements to the provision of government services, and will have a significant impact on areas such as ease of doing business, financial security, inclusion, and overall quality of life".
About NRD Companies
NRD Companies is a global IT and consulting group of companies, specializing in governance and economic digital infrastructure development. Headquartered in Norway, the group unites companies operating in Fintech, GovTech, and practice-based consulting areas in aiding countries to reach UN sustainable development goals. NRD companies have a successful track record of implementing projects, such as e-service delivery platforms, national post digitalization, tax administration platforms, and other digital solutions, in all 5 continents. The Group is a recognized leader in the industry and is controlled by the INVL Technology UTIB. NRD Companies is a parent company for the following subsidiary corporations: Norway Registers Development AS, NRD Systems, NRD Rwanda, ETRONIKA, Infobank Uganda. More information: www.nrdcompanies.com/.
About OBRS
The OBRS is a secure web-based solution that facilitates all functions of BCCAR digitally including registration of all business entities, post-registration services, electronic filing, information services and dissolution.
To access OBRS visit www.obrs.bccar.bz
About BCCAR
BCCAR is Belize's business registry for all Business entities in Belize including Belize Companies Act. 11 of 2022, Business Names, Cap. 247, Limited Liability Partnerships, Cap. 258, International Foundations, Cap 24:02, and International Limited Liability Companies, Cap. 270:10. Services under Belize Companies, Business Names and Limited Liability Partnerships are available digitally via the OBRS.
For more information www.bccar.bz
About FSC
The FSC is the regulatory body for non-bank financial services in Belize for those services and entities licensed or registered in the Financial Services Commission Act, Cap. 272 Revised Edition 2020, and the Securities Industry Act, 2021. In addition to the existing functions entrusted to FSC, combined with the Belize Companies Act, 2022 (No. 11 of 2022), the FSC's mandate and responsibilities include:
Facilitating capital formation and economic growth
Protecting investors from unfair, improper, or fraudulent practices
Fostering development of fair and efficient capital markets and confidence in the capital markets in or from within Belize
Reducing systemic risk
Promoting public understanding of the financial system, including awareness of the benefits and risks of various kinds of investment or other financial activities
Promoting company formation and business registration

For more information www.belizefsc.org.bz