In this day and age, citizens in many countries expect governments to provide them with ever-growing access to electronic public services (e-services). For many, calling or attending government offices in person seems anachronistic. Even filling out electronic forms is no longer appealing. We are witnessing a transition towards pre-filled forms or complete service automation without the recipients' intervention. Such automated services are not created out of thin air – they require suitable tools and human expertise.
Needed here and now
"Laws and regulations are not carved in stone and the transition from legislation to e-services does not happen overnight – it is an ongoing, uninterrupted, and human based process. The public does not expect government or business services to come to a halt as a result of changes in service parameters. Citizens expect services to work reliably, to be adapted immediately when laws change, to be accessible at any time, from any device, from anywhere, and to be offered in a clear and convenient manner," says Michailas Traubas, Head of Financial and Tax Solutions at NRD Companies.
The human factor poses substantial challenges for different organizations and one of the main problems is the growing shortage of IT specialists. According to a recent survey by Gartner, IT executives consider the talent shortage as the most significant barrier to the adoption of many emerging technologies. The U.S. Bureau of Labor Statistics estimates that the global shortage of software engineers might reach 85.2 million by 2030. In addition to the ongoing shortage of IT specialists and limited funding, ensuring the continuity of IT projects has also become an obstacle to success. Often, more attention and resources are allocated to the creation of the e-service solution itself while those resources become scarce in the advanced phases of development and evolution. 
An additional problem that arises in the development of public sector e-services is the lengthy procurement processes. This obstacle is inevitable when government institutions involve external partners in further system development, and adaptation of e-services according to changing legislation. Combining the duration of the procurement process and the implementation phase, may lead to adverse results such as the service installed no longer meeting the expectations of the citizens it was designed to serve.
The path to overcoming barriers
A common denominator that can significantly contribute to overcoming these barriers is the so-called "low-code" development platform, one of them being the GxP e-service development platform created by NRD Companies.
"Low-code" needs to be defined and simplified. Like many other modern terms, it can be interpreted in different ways, and user expectations for such platforms can vary widely.
Mr. Traubas provides the following definition: "Low-code" is a tool or set of tools that allows users to quickly create the solutions, processes, and services they need and minimize or even eliminate programming when making changes. The distinguishing feature of such tools is the ability to use graphical programming instead of traditional programming, a visual model where the sequences of various components are arranged, determining the system's operation flow.
The essential advantage of these tools is the ability to overcome the shortage of specialists. "Low-code" tools can be efficiently used not only by experienced programmers but also by IT specialists from other fields, such as systems and business analysts, IT administrators, and testers.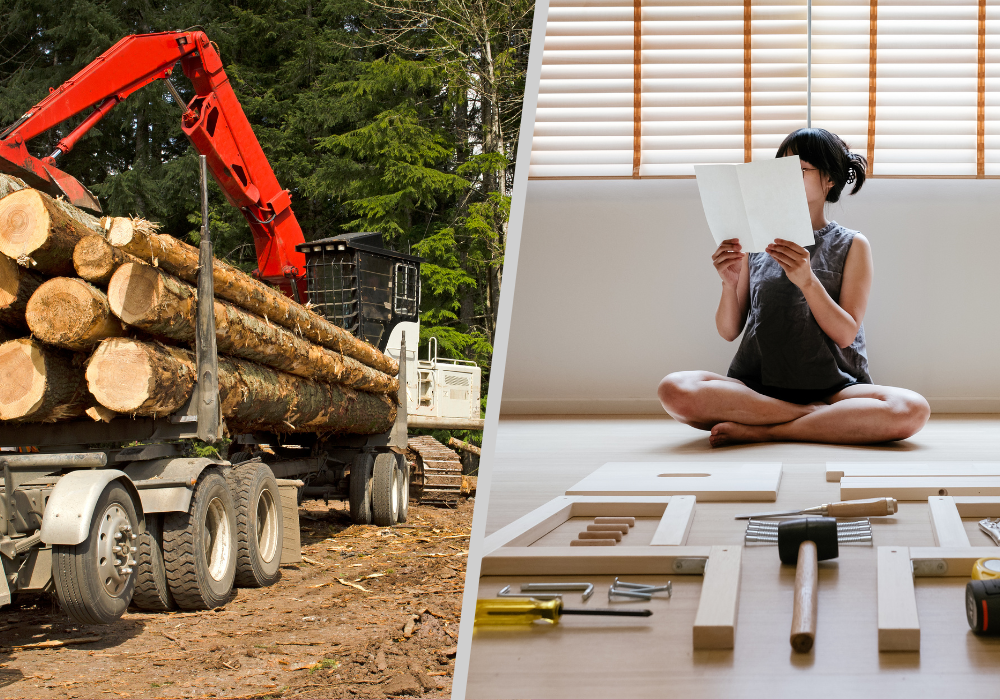 "Low-code" is not "no-code"
The name "low-code" itself, implies that it does not require strong programming skills. Therefore, clients planning to use the platform may be under the impression that anyone on the team without any programming experience, can create new applications or services. "The reality is that although the creation of new processes in low-code platforms is simplified, programming or configuring of complex components is not completely eliminated from the development process – this advantage is only found in no-code platforms. Typically, using no-code platforms requires no programming knowledge – all you need to do is arrange the components properly in the graphical environment, like building blocks," explains Traubas.
However, along with this significant advantage of no-code platforms, there is an equally significant drawback: they are suitable for creating only relatively simple solutions.
"When it comes to meeting the complexity of state e-services and the need for integration with the systems of multiple different institutions, the capabilities of no-code platforms are no longer sufficient. Additionally, low-code platforms often offer the same no-code capabilities in solving simple tasks," adds M. Traubas.
The simplest example of a no-code platform that many of us have already used is a survey creation form. It not only allows collecting respondents' answers but also, depending on the responses to the questions, directing them to different branches of the survey, and automating actions with the collected data, such as sending notifications about a completed survey.
Where is the benefit?
One may wonder – if low-code platforms still require the input of IT professionals while public institutions continue to retain the services of external service providers, what is the benefit of using such platforms?
"State-level e-services are complex and in many cases are integrated with other systems. The establishment of such services cannot be accomplished with the capabilities provided by no-code platforms alone. Thus, compared to services programmed by external IT specialists, low-code platforms enable the creation of a larger number and higher-quality complex services at a lower cost and in a shorter time frame," explains M. Traubas.
It should be noted that even though the integration necessary for cross-institutional digital interaction cannot be achieved without more advanced programming, low-code platforms are still well-suited for the task, especially during the prototyping stage of new or improved digital services. Low-code allows e-service owners to independently, quickly, and more cost-effectively assess whether their expectations will be met, make necessary adjustments, and obtain management approval for the implementation of planned changes.
Changes start with leaders
Over the past few years, cost-benefit ratios have been increasingly emphasized in public corridors. The attitudes of institutional leaders towards return on investment and the flexibility of implemented systems are changing. This shift demonstrates that public institutions understand the importance of electronic services and are ready to learn and adapt.
"It is evident that the development and maintenance of e-services require significant resources and specialization. From a cost and benefit perspective, I see low-code platforms becoming a tool that enables achieving digitalization goals faster and more efficiently, saving both time and money," concludes M. Traubas.