We are pleased to announce the successful completion of an on-site mission in Kenya. This mission, which took place from October 11th to 17th, marked a significant milestone in the collaborative project, No 2023-K-020 "Feasibility Study for Provisions of Digital Services via Postal System in Kenya", funded by the Development Cooperation and Humanitarian Aid Fund of the Republic of Lithuania.
Challenges and opportunities
The strategic objective of this project is to reimagine the role of postal network, transforming postal offices into pivotal places of assisted access for an array of digital government services. This initiative aims to find solutions to ensure sustainable and efficient service delivery and communication channel between Kenyan Government and the citizens, especially in rural areas of the country where use of digital devices and level of digital skills among the population remain relatively low. Kenya's extensive network of 549 postal outlets, including the ones established in remote areas, coupled with the historical trust associated with postal services, creates a perfect platform for efficiently supporting the government's digital transformation journey.
Solution and results expected
During productive one week-long mission, a team of NRD Companies experts and representatives from the Postal Corporation of Kenya, together with stakeholders from various institutions, worked closely to assess the current state of Kenya's postal network and the overall landscape of Government's digital services. Drawing from global best practices and leveraging the expertise of NRD Companies, the team conducted a thorough evaluation to identify areas with the greatest potential for the redefinition of the postal corporation's role in delivering digital services.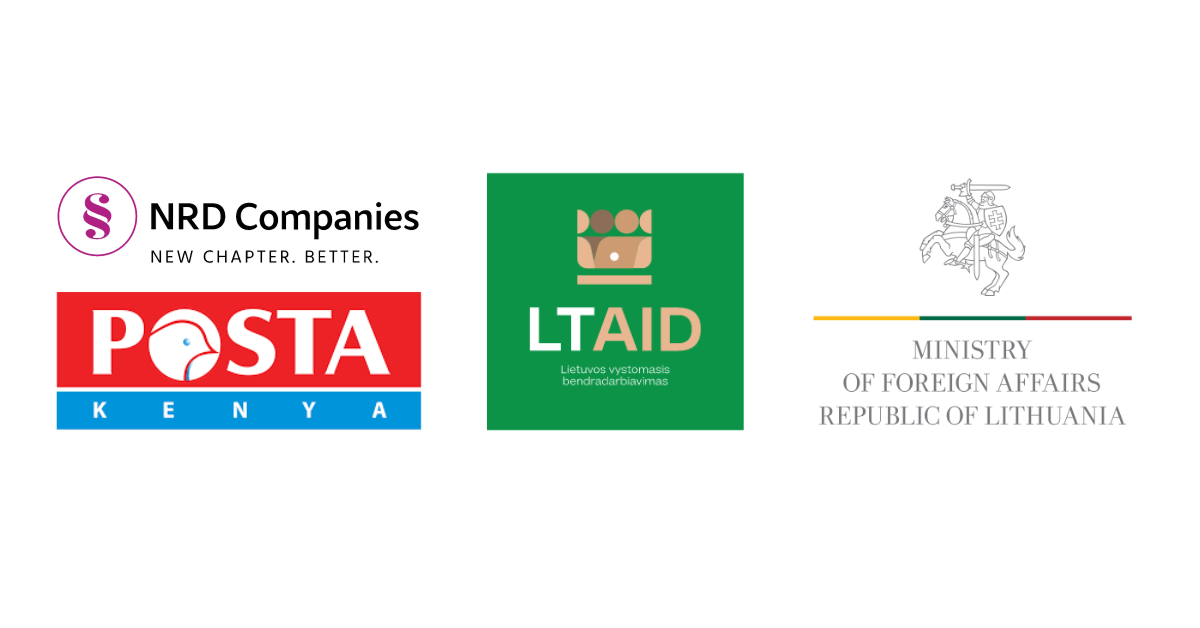 The mission included in-depth discussions and experience sharing with different stakeholders both within and outside the Postal Corporation of Kenya, including such key governmental players as the Ministry of ICT, Communications Authority, ICT Authority, Treasury and others. Furthermore, experts conducted site visits to various post offices and facilities across Kenya to assess the existing physical infrastructure and identify priority areas for improvement. This hands-on approach provided invaluable insights into the unique challenges and opportunities faced by the Postal Corporation of Kenya in its digital transformation journey within the realm of governmental service provision.
A Transformative Journey
The on-site mission reinforced the commitment and collaboration of NRD Companies and Postal Corporation of Kenya towards the success of this transformational initiative. The exchange of knowledge and expertise between Lithuania and Kenya have paved the way for further informed and data-driven project implementation, aimed to propose a clear and evidence-based model on how to transform the traditional role of the postal network, making it fit to deliver access to digital government services, especially in remote areas of Kenya.
As the next step in this project, the insights gathered during the on-site mission will be used to draft a comprehensive reports, which will include practical recommendations tailored to Kenya's specific context and provide a roadmap for needed institutional, organizational, and technical reforms.
About Postal Corporation of Kenya
The Postal Corporation of Kenya was established by an Act of Parliament (PCK Act 1998) and operates as a commercial public enterprise. The Corporation's mandate includes provision of accessible, affordable and reliable postal services to all parts of Kenya as public postal license whereby communication through the post office forms part of the basic human right as is enshrined in the 1948 United Nations Charter. Its mission is to deliver innovative superior communication, Distribution and Financial (Payment) solutions to its customers and create value for stakeholders. The Post Office remains the most accessible, affordable, and effective and time-tested communications platform in Kenya with a total of 549 outlets spread across the country.