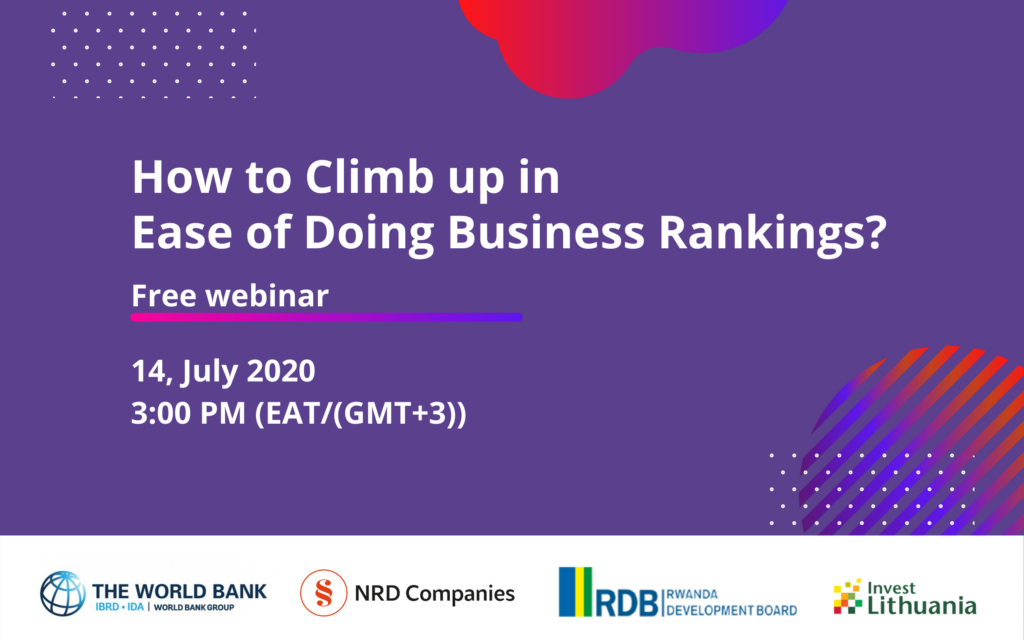 Dedicated for: Business Registrars and other policymakers
When: 114, July 2020. 3:00 PM (EAT/(GMT+3))
Join a practical knowledge sharing webinar to learn what actions should your institution take to improve the investment environment and help the whole country climb up in Ease of Doing Business rankings and boost the economy.
Environment for doing business and how to reform it.
Topics to be covered:
Environment for doing business and how to reform it.
A step by step guide how to assess the current situation and move forward.
Practical case story: Rwanda. Climbing 16 positions in one year.
The legal aspects of starting a business, digitalization in Company Law.
Why the Ease of Doing Business ranking is important for investment attraction?
Ease of Doing Business report rankings is an important measure with economic and political consequences.
From the economical point of view, the Doing Business report has become one of the important indicators for foreign companies investment decisions.
From a political point of view, this index has become a tool to measure the success of governments worldwide, which drives countries to compete in the international arena.
From the internal political point of view, governments often make ease of Doing Business rankings as a campaign issue in the elections, thus the whole country is carefully tracking them.
Speakers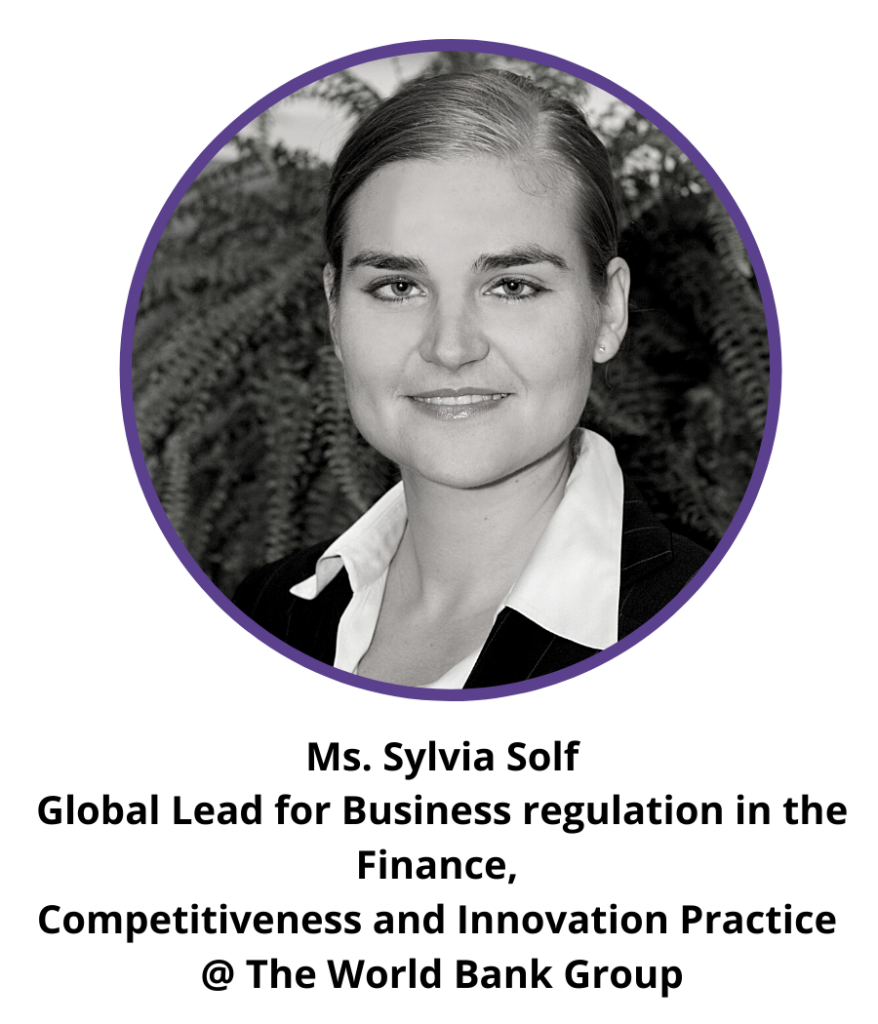 Ms. Sylvia Solf is the Global Lead for Business regulation in the Finance, Competitiveness and Innovation Practice of the World Bank Group where she currently oversees business environment reform programs in over 60 countries worldwide. Prior to this role, she was program manager of the Doing Business project and lead author of 4 Doing Business publications on global trends in business regulation. She has led trainings and workshops on regulator y reform around the world and has travelled to over 70 countries researching or advising governments on regulatory reform. Prior to joining the World Bank Group, she worked on portfolio management at the Inter-American Development Bank as well as in the private and non-profit sectors in Chile and Mexico. She holds a Master of Arts in International Law and Diplomacy from the Fletcher School of Law and Diplomacy, Tufts University. As a German national, she is fluent in English, Spanish and French.
---
Ms. Ieva Tarailienė holds the Head of registry practice position and principal consultant's roles in NRD Companies. She is an experienced consultant and expert focused on public registers and corporate/company law, strategic planning and realization of advanced IT solutions related to public e-services.
Ms. Ieva Tarailienė has working experience at the State Enterprise Centre of Registers, Lithuania. She has been most involved with Lithuanian Business registry development and operations and has longstanding experience in the development of electronic services, contributing to drafting legal acts on regulation of corporate activities, representing national developments in company law and public e-services on the national and international scene.
---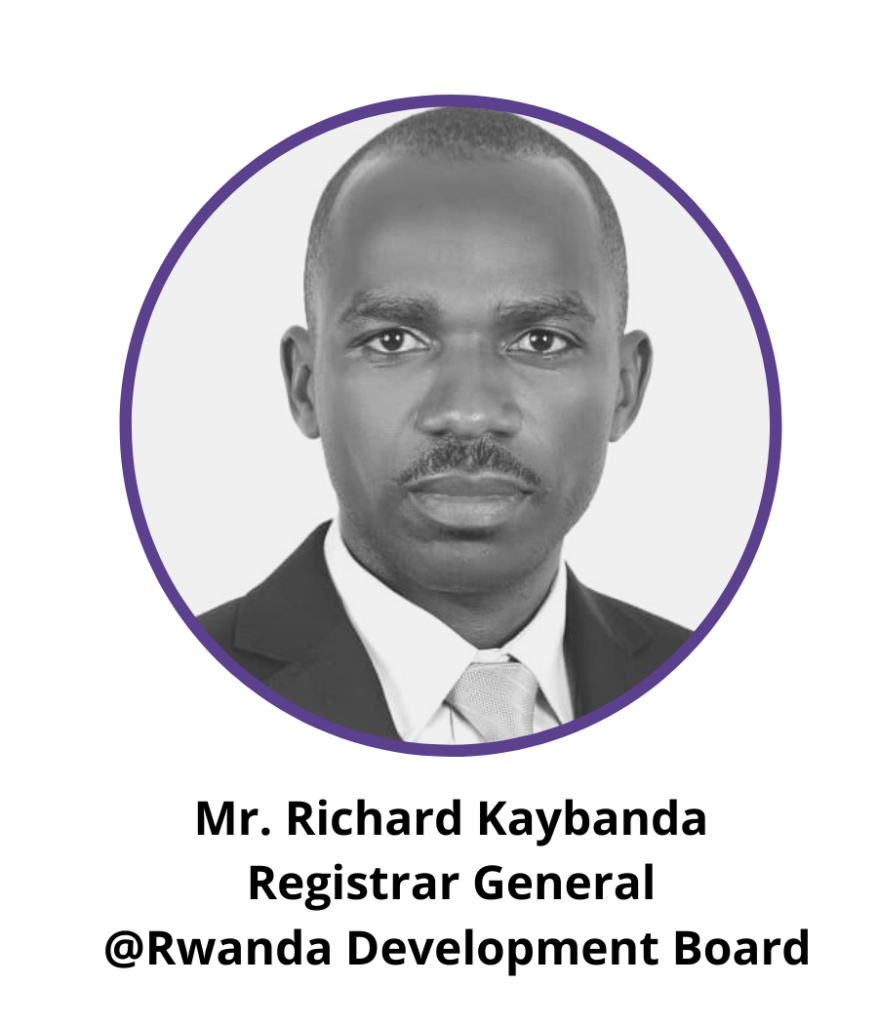 Mr. Richard KAYIBANDA is the Registrar General, Rwanda Development Board since 2018. Prior to that, he was a Lecturer of Law at University of Rwanda since 2009. He was also a practising lawyer on the roll of advocates of Rwanda Bar Association and a member of East African Law Society. He is a Certified Mediator and trained as a trainer of trainers in mediation. He holds a Master's degree (LLM) in Business Law from the University of Rwanda and has a Diploma in Legal Practice from the Institute of Legal Practice and Development. He has carried out a couple of consultancies for both public and private institutions on legal subjects. He published a number of articles on legal topics.
---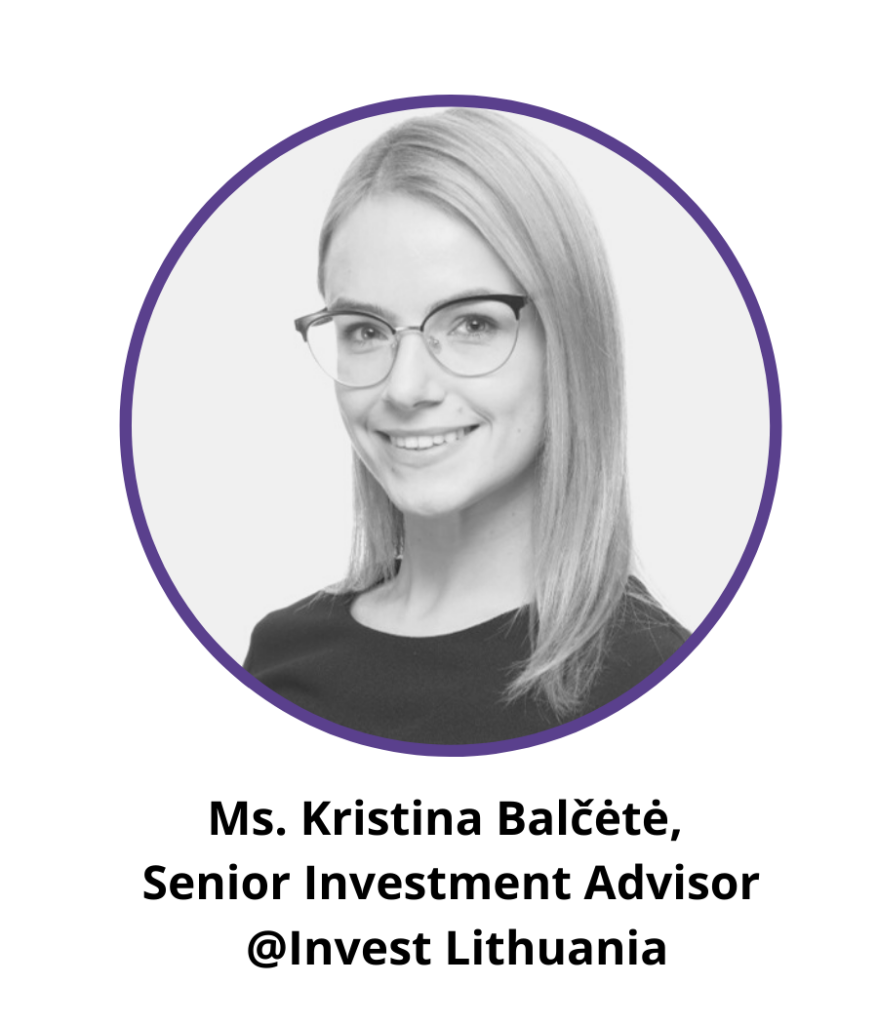 Ms. Kristina is a Senior Investment Advisor at Invest Lithuania which is an official government agency for Foreign Direct Investment. She specializes in the global technology markets and advises international companies on scaling their operations in Lithuania by leveraging Lithuania's talent pool, infrastructure, and regulatory environment. Prior to joining Invest Lithuania, Kristina worked in the cloud computing industry. She holds a BSc in Business Management and a Master's degree in Innovation and Technology Management from ISM University of Management and Economics.
---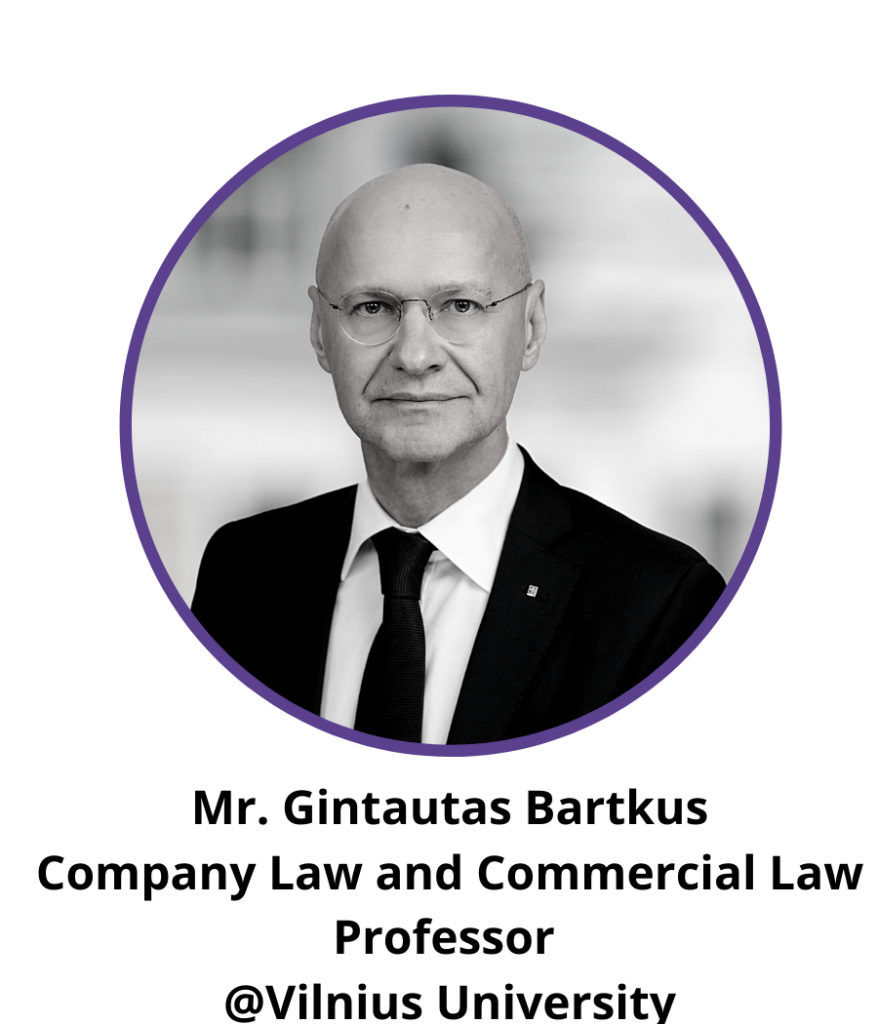 Gintautas Bartkus is a Council Member of the Lithuanian Bar Association with over 30 years of experience managing leading law firms in the region and advising clients on the most complex, sensitive and significant issues and Company Law and Commercial Law professor at Law Faculty of Vilnius University.
Gintautas Bartkus was formerly the Minister of Justice of the Republic of Lithuania. He served as a member of working groups on drafting the Civil Code of the Republic of Lithuania, the Company Law, the Small Enterprise Law, as well as frequently advises the Government and the Parliament of the Republic of Lithuania on various legislation initiatives.
Gintautas is an internationally acclaimed expert in corporate law and the author of many articles, reports and studies. Since 2005, he has been a member of the Advisory Group on Modernising Corporate Governance and Company Law established by the European Commission, and is one of the authors of the European Model Company Act (EMCA).
Gintautas Bartkus held earlier and holds up to now independent directorships in a number of companies and societies.
---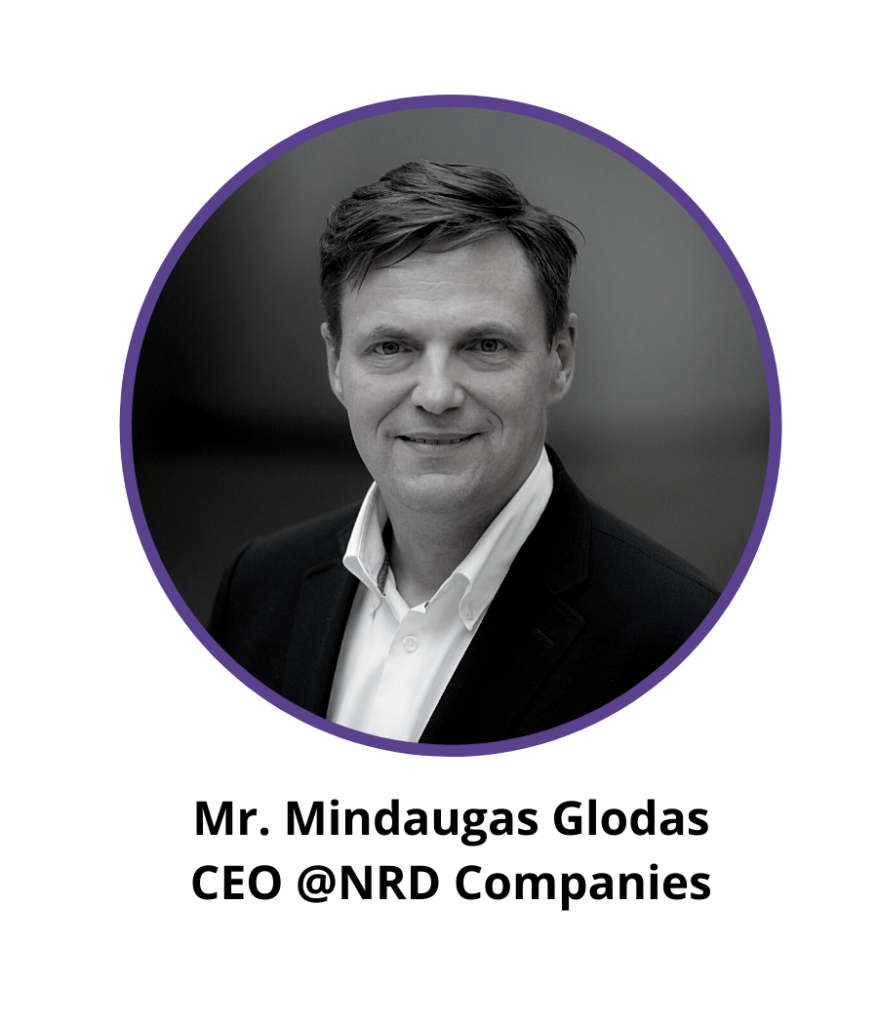 Mr. Mindaugas Glodas is an experienced executive with over 20 years of experience in the IT sector. Previously held managing positions at IBM and Microsoft, today serves as CEO at NRD Companies, chairman of the Board at UNICEF Lithuania, President of the Board of the Knowledge Economy Forum, and other organizations dedicated to improving the business environment.